Due to covid-19 and following Government advice all physical classroom courses have now been cancelled until further notice.
We are now running courses online via a virtual classroom on the video conference platform Zoom, you will be able to book these when entering the booking site and these are the only courses available.
The requirements for these courses are:
You will need access to a device at home via a computer, laptop, tablet or smartphone with microphone & camera along with a reliable internet connection for the 2.5 hour course duration.
If this is not an option for you please contact us on 01429 523803 to discuss your options or email speedawareness@hartlepool.gov.uk along with your police reference number and a contact number. Your further options will be determined by timescales set by the Police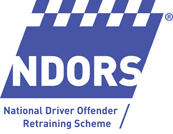 National Road Safety Courses
We provide the following NDORS courses.
Speed Awareness
Safe & Considerate Driving
What's Driving Us?
Driving For Change
If you were referred by the police for one of these courses, please start your booking on the NDORS Offer Portal.